How to Harness Draconic Energy
by Caroline Mitchell
"There is not much, actually no valid material out there regarding dragons, because it is more about you actually experiencing them. Well, now there is! This is more than a book, it is a living transmission and guidance on your life with your dragon and the dragon realms."
Julia Leible's review of Caroline Mitchell's How to Live with Dragons on amazon.com
Dragons are spiritual warriors of the Earth – harness their energy for empowerment and adventure!
As wholly energetic and high-frequency beings, dragons are part of the fabric of the Universe. Like angels, they work with the other realms to support and guide us.
Packed full of journaling activities and prompts for reflection, guided meditations and visualisations, this course willl help you contact, communicate with and learn from dragons in day-to-day life, avoiding the pitfalls Caroline herself encountered.
Encapsulating two decades of working with dragon energy, Caroline will guide you to finding and working with your personal dragons for healing, empowerment and spiritual adventure.
Use the wisdom of the dragons to embark on your own journey of self-discovery and find your uniqueness, your power and your truth.
What you will learn in this video course:

Lesson 1: Essentials of Working with Dragons

Lesson 2: Connecting with Dragons and Draconic Energy

Lesson 3: Your Personal Guardian Dragon

Lesson 4: Meeting Your Dragon Guide

Lesson 5: Learning from your personal Dragon Teacher

Lesson 6: Connecting with yor Healing Dragons

Lesson 7: Going deeper: Journaling with Dragons
Lesson 8: Manifesting with Dragons

Lesson 9: Understanding Grand Masters and Galactic Dragons

Lesson 10: Final thoughs and tips for your dragon journey
Providing in-depth additional study material, Caroline's course includes a free PDF version of her bestselling book How to Live with Dragons.

About Your Tutor
Caroline Mitchell is the UK's leading dragon lady, dragon author and channeler and has been working with the dragons since 2005. She is the author of the bestselling oracle cards The Dragon Path Oracle and the book How to Live with Dragons, both of which are published by Watkins.
Caroline is also a Reiki Master, Dragon Guided Reiki Master, Dragon Healing Practitioner, Crystal Healing Practitioner, Meditation and Mindful Meditation teacher. She has also been reading the tarot for over 30 years and working as a professional psychic and reader. 
Caroline has over 20 years experience as a workshop leader and facilitator. More recently, she has been a regular lecturer at the College of Psychic Studies in central London. She has taught thousands of people, sharing her knowledge and wisdom on everything from dragons to meditation to teaching the tarot cards and much more.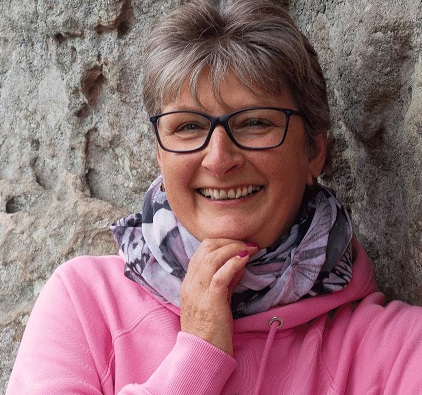 Better still for less than £7 per course sign up for our annual membership and get access to all our life-changing programs
Check your inbox to confirm your subscription