Mudras for Modern Life by Swami Saradananda
"Great information on benefits, precautions, chakra connections, elements ... Very practical, easy to understand and use." - Mary Keefe on 'Mudras for Modern Life'



Channel your body's energy flow with subtle hand gestures
Utilise the power of mudras with Swami Saradananda


What are mudras?
Mudras are subtle hand gestures that channel your body's energy flow and easy-to-learn but powerful tools for physical, mental and spiritual wellbeing.
How will they help me?
There are many benefits of working with mudras, including: improved health, stress relief and enhanced levels of inner peace. In this course, yoga and meditation teacher Swami Saradananda draws on her years of experience in all aspects of yoga to explain the background, techniques and benefits of working with mudras.
Is this course for me?
With easy-to-follow video instructions and in-depth study materials based on her bestselling book Mudras for Modern Life, this is the definitive online course to mudras, ideal for experienced yogis and newcomers alike.

Better still for less than £7 per course sign up for our annual membership and get access to all our life-changing programs.
About
Mudras for Modern Life


Course contents:
THE VIDEO LESSONS:
1. INTRODUCTION TO MUDRAS
2. SEVEN BASIC MUDRAS FOR GENERAL WELLBEING
3 . MUDRAS AND THE FIVE ELEMENTS
4. FIRE MUDRAS
5. AIR MUDRAS
6. SPACE / ETHER MUDRAS
7. EARTH MUDRAS
8. WATER MUDRAS
9. MIND MUDRAS
10. MUDRAS FOR MEDITATION
Plus bonus practice session:
OFFICE YOGA FOR YOUR HANDS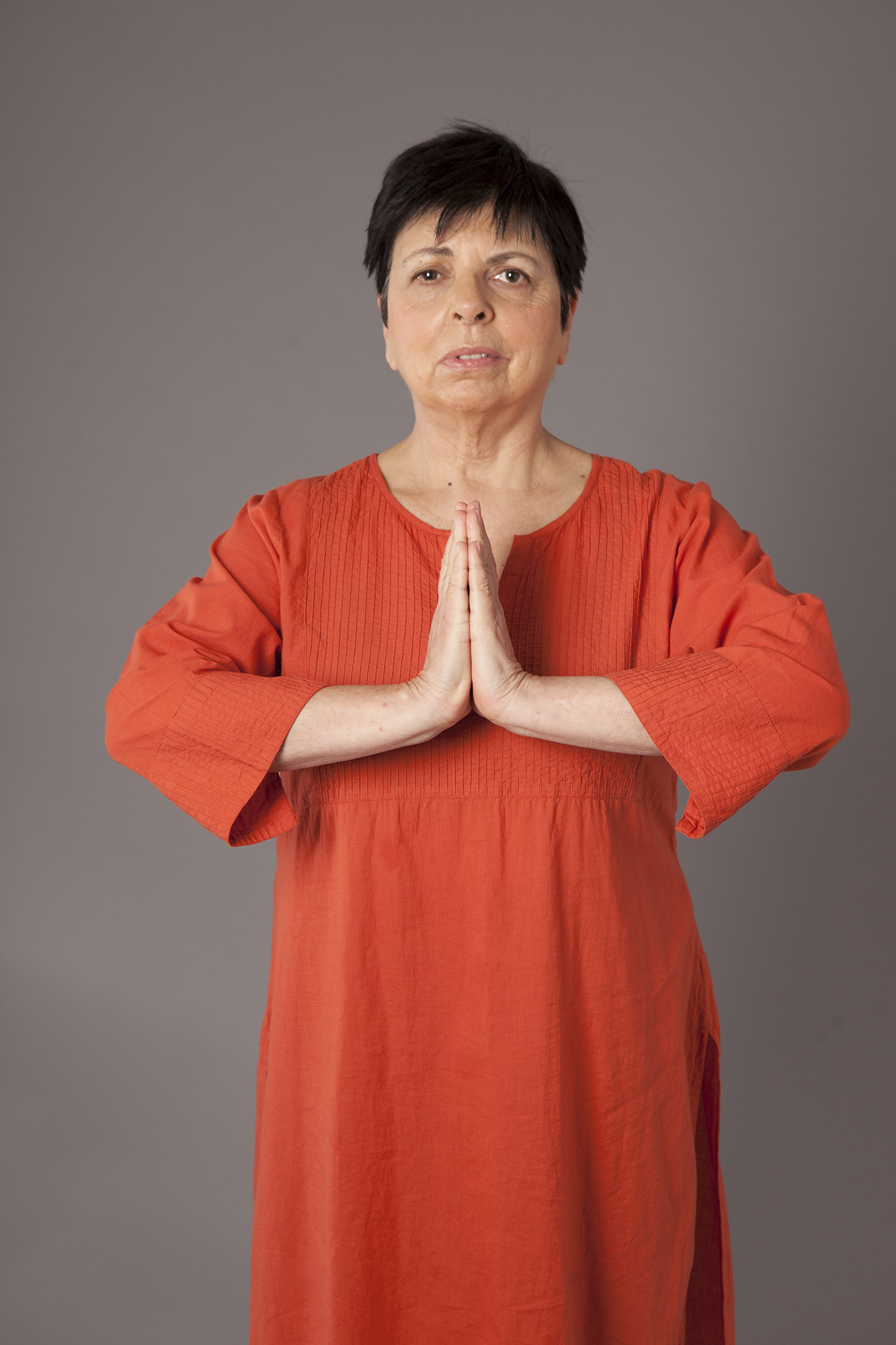 Swami is an internationally renowned yoga and meditation teacher who presents a down-to-earth, accessible approach to vibrant health and inner peace. A senior student of Swami Vishnudevananda, she is the author of a number of books, including Chakra Meditation, The Power of Breath and The Cleansing Power of Yoga. After working for almost 30 years with the International Sivananda Yoga Vedanta Centres as a senior teacher in New York, London and Delhi, she undertook intensive personal practice in the Himalayas.
Now based in London, she teaches yoga and meditation worldwide and leads regular pilgrimages to India. In recent years, many of her courses and workshops have focused on working with mudras, and she has seen the profoundly positive impact that these subtle yogic hand gestures can have on people's lives.
If for any reason you are not completely happy with your purchase, please email us within 30 days, and we will promptly refund your purchase price.